Hi Friends,
This is Shubhra here today sharing some inspiration on the blog with the brand new Whimsical Hues paper pack launched by Dress My craft. Let me tell you a little about the this paper pad , its a beautiful combination of floral designs in whimsical hues along with some stunning vintage images, very versatile to play with, you can start on something that is completely shabby chic with a whimsical feel to it or add some old world charm with vintage images.
For my project today, I have picked soft color palette and created a whimsical fairy garden chair. I call it so because it seems a perfect addition to my garden , inviting the garden fairies to come and sit in this beautiful chair. Have a look !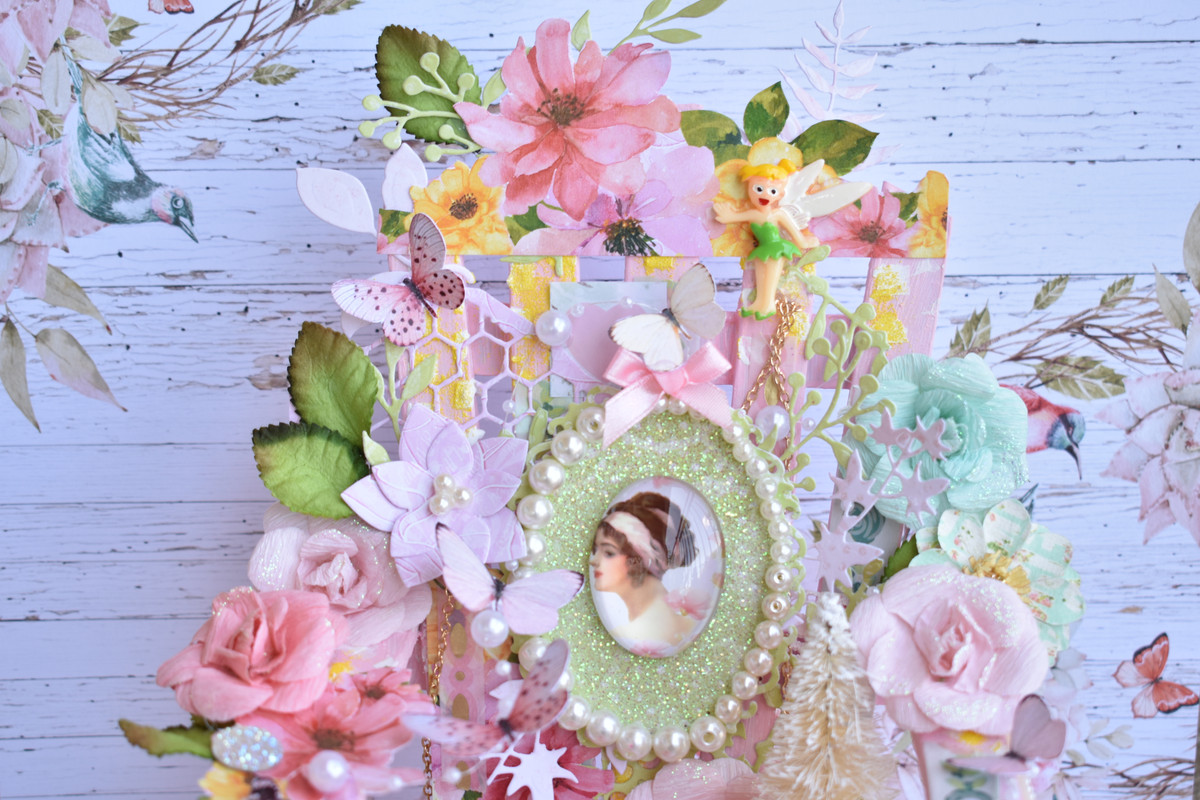 The top of the adriondack chair that I altered. I have done a lot of Fussy cutting and die cutting from the paper pack to make embellishments for the chair. There is a tinkerbell that you sure can't miss !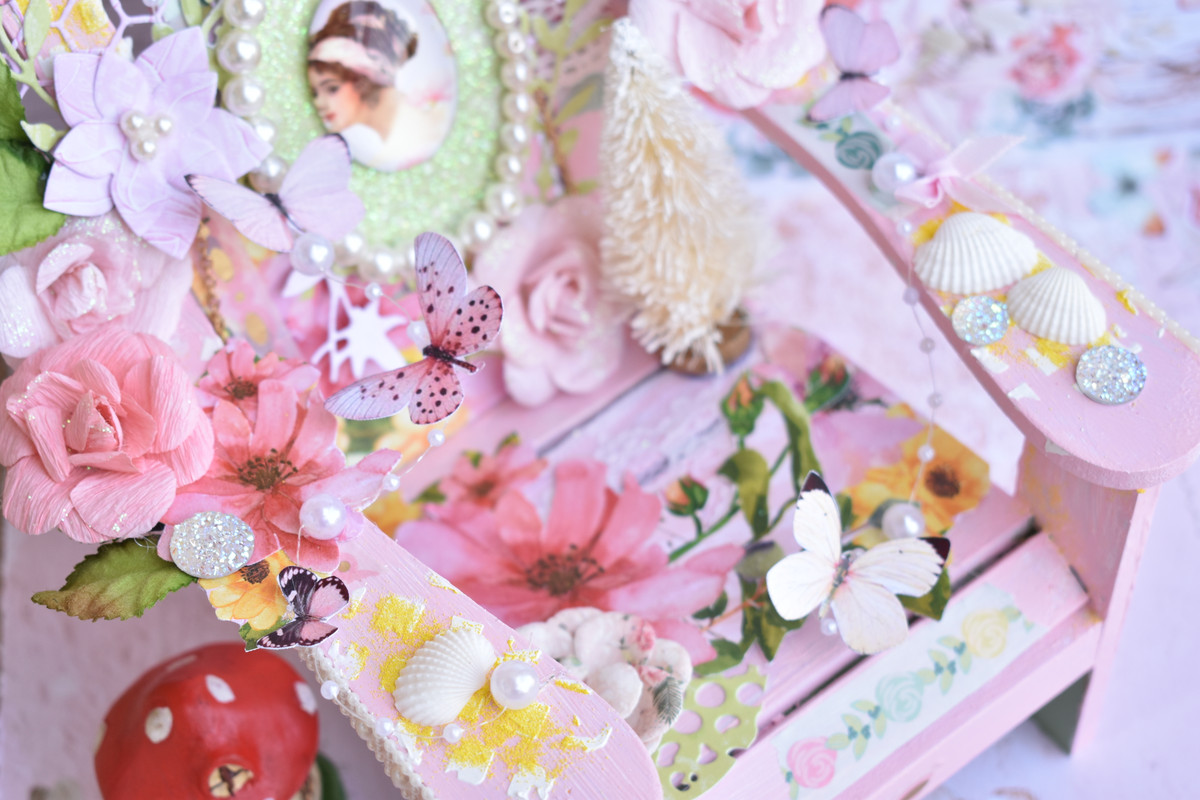 Some garden butterflies that are literally flying around.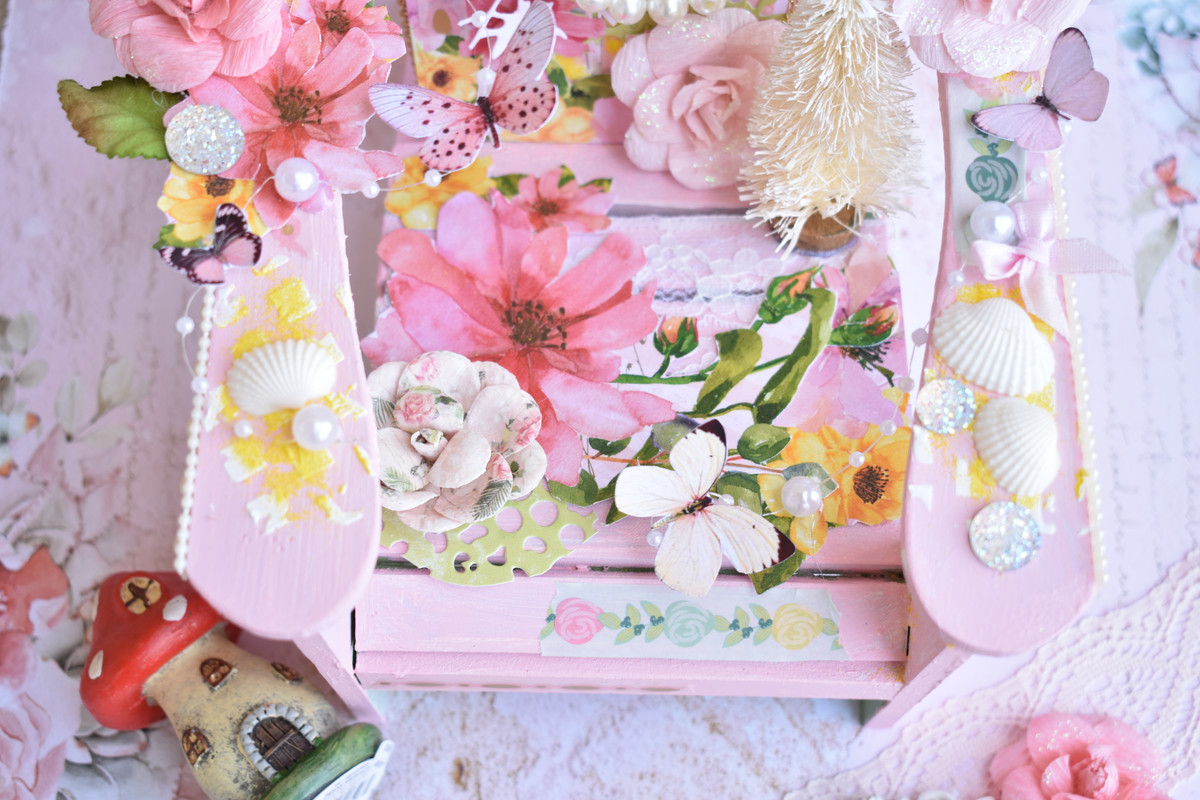 A few close ups !
Front view - Finished look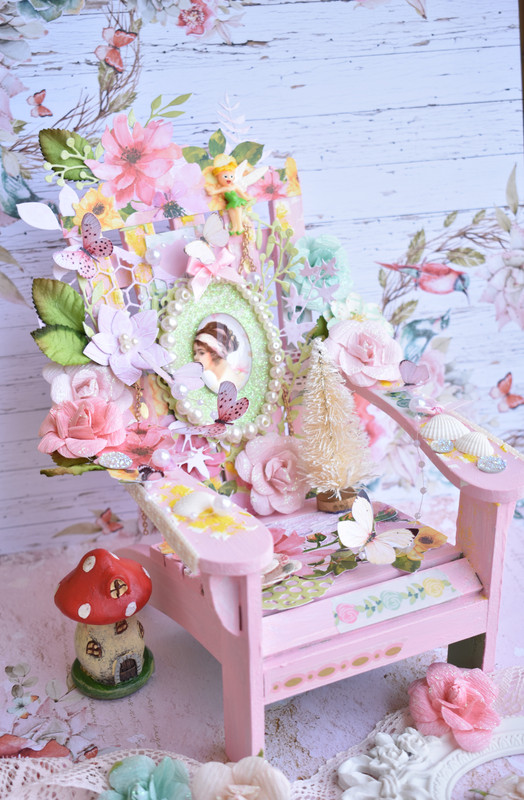 I found it so apt for my garden that I couldn't think of a better name than Fairy garden chair , the paper pack is whimsical true to its name. Head over to the website and grab some beautiful papers and embellishments from Dress My Craft.
Supplies Used:
Whimsical hues paper pad
Green leaves shaded
Distressed blocks stencils
Rainbow glitter chunks
Vintage yellow lace
Have a great week ahead !
Hugs
Shubhra